Diesel Electric Bolter Drilling Rig Machine

Drill Loader bolter integrated equipment is a kind of high-efficiency comprehensive digging equipment that integrates rock drilling blast holes, bolt hole drilling, and loading gangue. It is mainly used for coal mine rock roadway excavation. The unit itself integrates various functions of the drilling rig, grilling machine, and bolt machine, which saves the repeated investment of equipment and avoids the problem of miscarriage of various equipment in the roadway.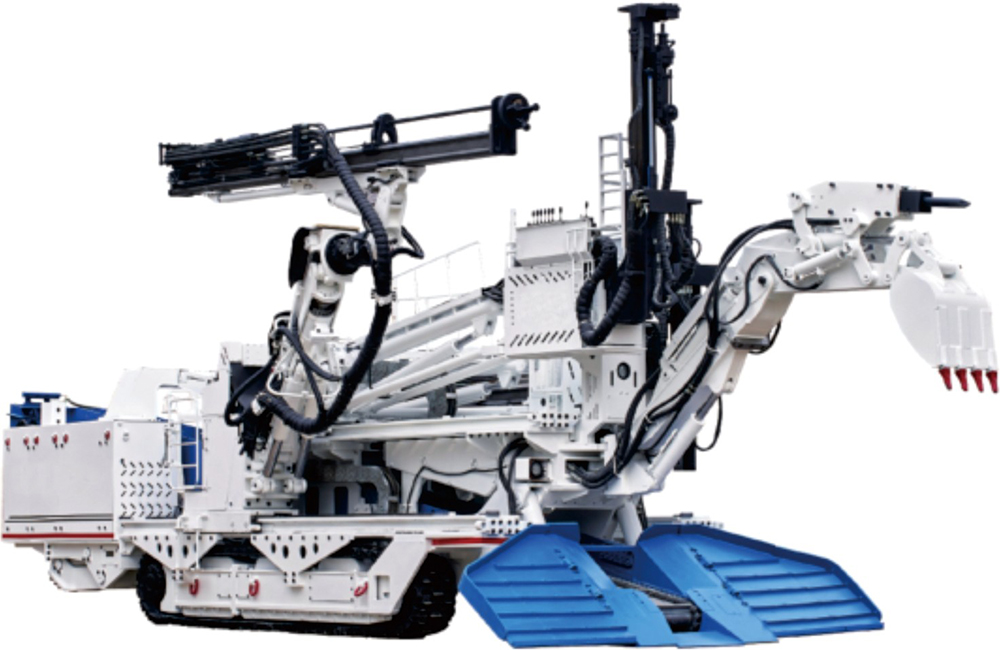 Product Features
1. Drilling-Loading-Bolting Integrated Unit is with multi-usage,integrating multiple functions including drill jumbo, rock bolting machine, mucking loader, crusher and into one unit, which avoids the problem of multiple devices crossing each other in the roadway and the problem of tunneling in hard rock roadway can be solved comprehensively.

2. Drilling, bolting, loading, digging, crushing and other functional modules are with reasonable layout for non-interference during the working. It not only reduces the repeated input of power equipment, but also reduce the purchase and maintenance cost of the whole machine.

3. The drilling arm adopts double-triangle self-parallel mechanism and 360 ° flexible displacement mechanism, which can realize multi-position and multi-angle drilling.

4. Folding type scraper plate, double chain scraper structure and large scope of dipper realize the efficient and reliable loading capacity.

Product parameter
No.

Specification

Remark

Whole Parameters

Total dimension (L×B×H)(m)

11.60×2.50×3.20

Total weight(t)

38

Power Supply (V)

AC1140/660

Working range of positioning drilling (m)

6.8×4.7

working range of positioning and loading(m)

5.5×4.0

Scooping range (m)

2.9

Ground pressure (MPa)

≤0.13

Suitable rock hardness (MPa)

≤160

Ground clearance (mm)

350

Maximum height of rear supporting (m)

≤1.65

System rated pressure (MPa)

23

Cable reel distance (m)

60

Whole machine power (Kw)

132

Maximum non-removable part

2.8×1.1×1.78

5.01×0.92×0.81

Blast hole drill arm

Blast hole diameter (mm) / maximum depth (m)

φ38-45/3.0

Number of booms (pcs)

2

Up and down lifting angle (°)

-15--+60

Swing angle from left to right (°)

±35

Pitch angle (°)

-6--+90

Single penetration depth (m)

3.0

way to control

手动

Propulsion force (kN)

10

Bolter arm

Bolter hole diameter (mm)/depth (m)

Φ28-Φ32/1.6-8.0

manually

Number of anchor arms (a)

1

Up and down lifting angle (°)

-15--+60

Swing angle from left to right (°)

±35

Pitch angle (°)

-6--+90

Single penetration depth (m)

1.6/2.4.

way to control

Remote control

Propulsion force (kN)

10

Hydraulic system

System rated flow (L/min)

578

Hydraulic oil tank volume (L)

600

cooling method

Water cooling

Water supply volume (L/min)

80

Water supply pressure (MPa)

1.5—3.0

Air supply pressure (MPa)

0.6

Bucket width (m)

0.6

Collection and transportation

Chute width (m)

0.74

Shipping capacity (m3/h)

300

First transportation chain speed (m/min)

50

Conveying angle (°)

13.5

Shovel width (m)

2.5/3.0/3.5

Width of folding push plate (m)

0.5

bilateral symmetry

Digging arm

Digging width (m)

5.5

Digging distance (m)

2.9

Digging height (m)

4.5

Digging depth (m)

1.0

Bucket width (m)

0.6

Bucket volume (m3)

0.3

Broken width (m)

4.7

Electrical system

Rated current (A)

67.4/116.7

Rated speed (r/min)

1480

Supporting platform

Supporting platform size (L×B×H) (m)

1.2×0.75×1.2

For 3 persons at the same time
Our Company
North Heavy Gryps Equipment And Engineering Co., Ltd. (hereinafter referred to as NHG) was established in 2013. The company is headquartered in Shenyang Economic & Technological Development Zone which is honored by the State Department as [ Two Modeling Park" of national equipment manufacturing. As the chief company of North.T, NHG is specialized in the R&D, manufacturing and sales of mining and tunneling equipment with more than 2000 employees (including construction personnel) worldwide, more than 2,000 equipment and more than 300 construction projects providing services to different customers in more than 10 countries around the world.
The company has established branches and offices in Southeast Asia (Laos), South Asia (India), West Asia (Turkey), Russian (Russia), South America (Venezuela), Africa (South Africa) and other countries. A regional operation network with equipment sales, service and parts supply, engineering construction and freight forwarding has been established. The 24 × 365 service is implemented to meet the user's requirements to the greatest extent.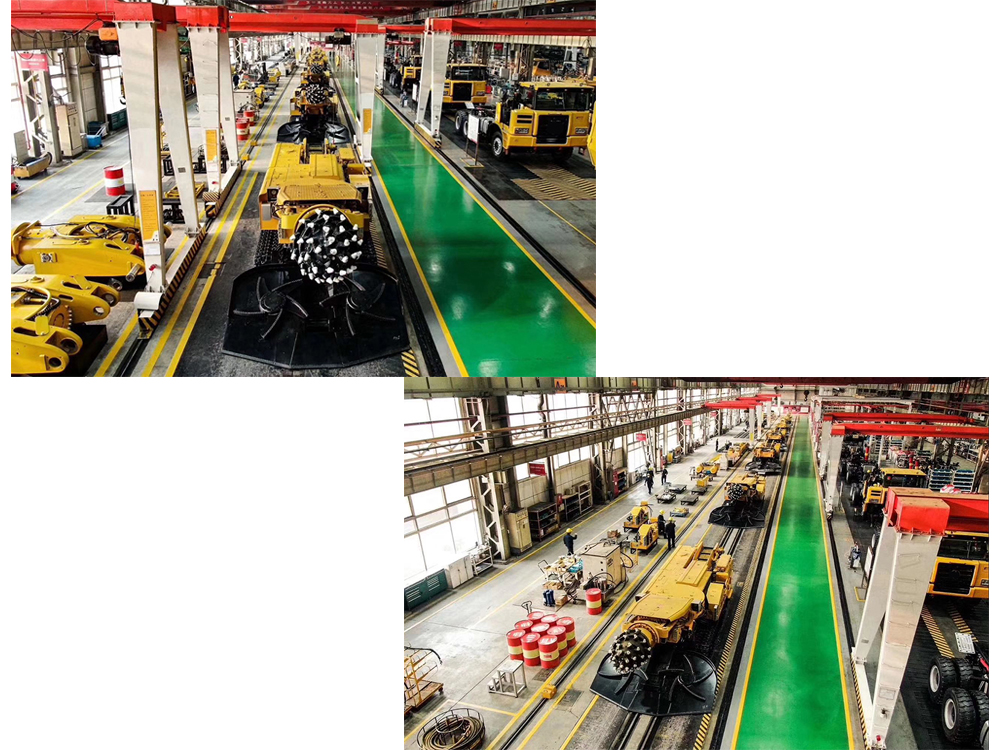 Looking for ideal Drill Loader Bolter Manufacturer & supplier ? We have a wide selection at great prices to help you get creative. All the Drilling Rig Machine are quality guaranteed. We are China Origin Factory of Bolter Drilling Rig Machine. If you have any question, please feel free to contact us.