Wheel Off Road Widebody Mining Dump Truck
Mining trucks are off-highway, rigid dump trucks specifically engineered for use in high-production mining. Mining trucks are also used for transporting construction equipment from job site to job site. Some are multi-axle in order to support the equipment that is being hauled. Mining trucks keep on getting bigger and bigger, as miners increasingly opt for huge capacity trucks with greater operational efficiency. Recently launched, with the capacity to haul a staggering payload.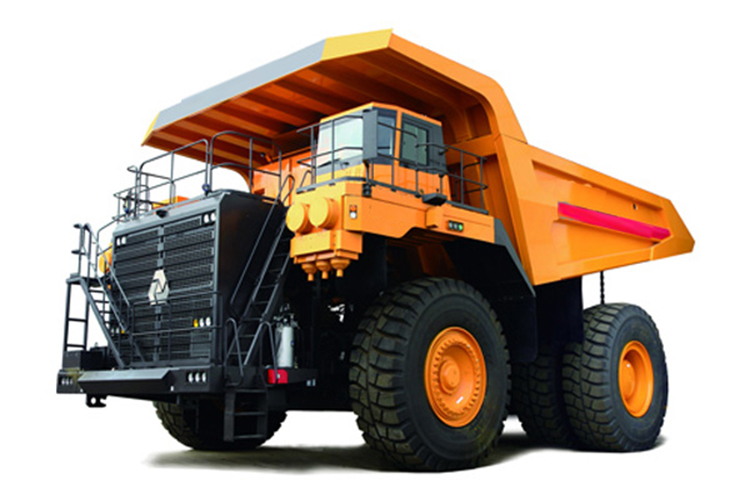 ♢ Security
The front brake is a caliper disc brake, single disc four calipers, rear brake double disc double calipers, and has the function of service brake and parking brake; The front and rear brakes are imported from the United States, with reliable quality; It integrates driving, parking, retarding and emergency braking into one, and the safety of braking is higher. A Full hydraulic power steering, easy and flexible operation; Even if the engine power is lost, the accumulator can provide emergency power for about two steering cycles. Standard high rigidity frame cab meets the ROPS/FOPS related standards of the cab; Flat-headed front head reduces blind spots, large-area panoramic windshield design, wide view and good driving safety; The driver's seat uses an air suspension mechanism and is equipped with a safety belt to ensure the driver's safe operation.

♢ Reliable
The frame adopts a high-strength torsion frame with a double box-shaped variable cross-section longitudinal beam plus a ring beam structure, which can bear various loads and impacts, has good bending resistance, torsion resistance and impact toughness, and has a longer life; It is welded by high-strength alloy steel plate with excellent fatigue resistance and good welding performance. At the key parts, high-strength alloy steel castings are used; Equipped with a frame welding turning positioner, all flat seam welding is used in the welding manufacturing process, and all welds are ultrasonically inspected to ensure quality. Carriage with horizontal beam and flat floor structure; Make full use of chassis space, large volume, low loading height, low center of gravity; Using high-strength wear-resistant steel plate, high strength, wear-resistant, has good impact resistance.

♢ Economy
Adopt the hydraulic oil tank with the mature technology of Sany mining machine, when the oil level changes, basically do not breathe; The hydraulic oil replacement cycle is extended by 1000 hours, and the maintenance cost of the hydraulic system is reduced by about 20% compared with similar products;
Before leaving the factory, the hydraulic oil must be filtered by a professional filter car, and the cleanliness of the hydraulic oil can reach NAS7 level. The imported Cummins engine has low fuel consumption, good emissions, and good economic operation of the whole vehicle.

♢ Efficient
The steering angle is ≥40°, which is better than the level of the same industry. Effectively improve the mobility of loading and shoveling and unloading of the vehicle, and the operating efficiency has been greatly improved. With optimized body design, the loading height is lower, the loading is easier, the loading time is shorter, the cycle time of the mine car operation is reduced, and the transportation efficiency is improved.

♢ Comfortable
The front suspension adopts the "double A-arm" independent suspension system. The suspension cylinder bears less lateral force and the lateral displacement of the front wheel is small, which greatly improves the life of the front suspension cylinder and tires. The rear suspension adopts a non-independent suspension system; It has excellent elastic damping characteristics under various working conditions, excellent cushioning and vibration reduction performance, and significantly improves the carrying capacity. Each operator key of the cab has been fully ergonomically optimized for more comfortable operation. The mechanical suspension seat effectively attenuates vibration. The cab noise is ≤78db, which is lower than domestic counterparts, and the driving space is quieter, reaching the international advanced level.

♢ Intelligence
Optional complete real-time panoramic image system without distortion, ultra-wide angle of view, 360° no blind area, and no seam. The angle of view covers the surrounding state of the vehicle body, and stitches out the bird's-eye view around the vehicle body, and intuitively displays the situation around the vehicle to the driver to avoid accidents. The intelligent control system based on CAN bus structure integrates intelligent controller, display, GE control system, engine ECM, GPS system, video system, weighing system, and various sensors together efficiently, so that each part, between systems Mechanical, electrical, hydraulic interlock, real-time monitoring of vehicle operation data, fault information, maintenance information, and remote transmission diagnosis, complete protection system, reliable and effective.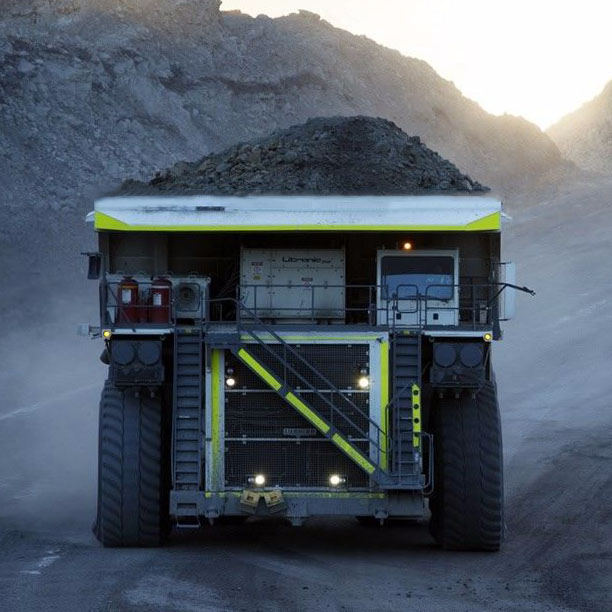 Our Company
North Heavy Gryps Equipment And Engineering Co., Ltd. (hereinafter referred to as NHG) was established in 2013. The company is headquartered in Shenyang Economic & Technological Development Zone which is honored by the State Department as [ Two Modeling Park" of national equipment manufacturing. As the chief company of North.T, NHG is specialized in the R&D, manufacturing and sales of mining and tunneling equipment with more than 2000 employees (including construction personnel) worldwide, more than 2,000 equipment and more than 300 construction projects providing services to different customers in more than 10 countries around the world.
The company has established branches and offices in Southeast Asia (Laos), South Asia (India), West Asia (Turkey), Russian (Russia), South America (Venezuela), Africa (South Africa) and other countries. A regional operation network with equipment sales, service and parts supply, engineering construction and freight forwarding has been established. The 24 × 365 service is implemented to meet the user's requirements to the greatest extent.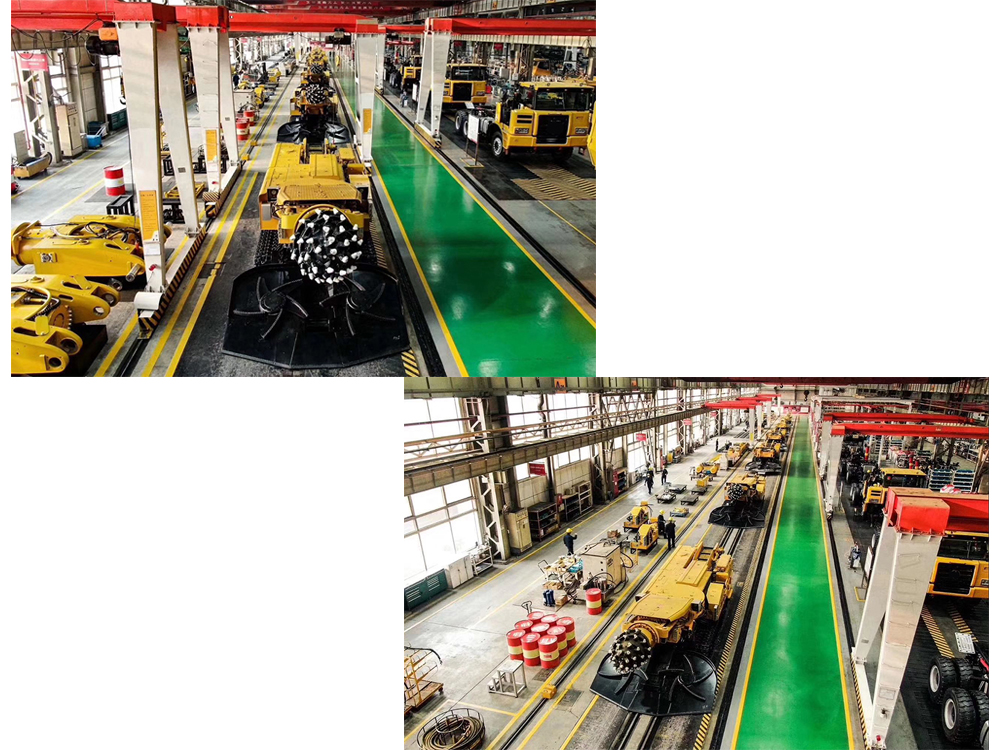 Looking for ideal Mine Dump Truck Manufacturer & supplier ? We have a wide selection at great prices to help you get creative. All the Wheel Off Road Dump Truck are quality guaranteed. We are China Origin Factory of Widebody Mining Dump Truck. If you have any question, please feel free to contact us.